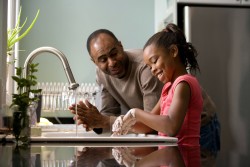 Are you afraid that basement mold may be harming your family's health? Do you need dependable mold testing before enlisting the services of a mold remediation company? Would you like an independent mold inspection to gauge the quality of your indoor air? If you answered yes to any of these questions, then the only question left is why you haven't contacted MoldXpertsNY. With 10 years of experience in residential and commercial mold detection, we'll help you breathe easier with mold testing services that are sure to meet your particular needs. Make one quick call to our mold inspection specialists today, and be on your way to complete lab results in as little as two days. Don't delay. Make an appointment now for your black mold testing and mold control consultation!
Manhattan's Mold Specialist
As a certified mold inspector, MoldXpertsNY is fully equipped to be your local mold specialist. Serving Manhattan and surrounding New York boroughs, our mold inspection company makes it easy to assess the true nature of mold in basement areas, attics, bathrooms, and any other place where moisture can lurk. To help keep your property safe and sound, we take the time to ensure the accuracy of your business and home mold testing.
In fact, our company owner is on hand for every mold inspection to ensure you get nothing but superior service and great results. We're a locally owned and operated mold company, not an out-of-town franchise, and we are committed to providing our Manhattan neighbors with the quality they deserve. For timely, personalized attention to your mold detection, stick with the team from MoldXpertsNY!
Thermal Imaging for Improved Mold Testing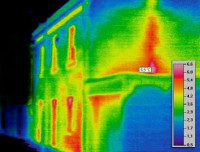 Property owners from Brooklyn to Astoria can count on us for enlightening answers relating to mold control and moisture concerns. We go the distance to provide you with affordable, no-nonsense services for:
Home mold testing
Commercial mold inspection
Mold control consulting
Black mold testing
Mold remediation guidance
Waterproofing advice
And more!
With MoldXpertsNY, better mold testing technology means more reliable mold testing outcomes. We're able to offer our Manhattan customers the very latest techniques in mold air testing and surface sample collection. But it's our thermal imaging capabilities that truly set us apart, allowing us to detect basement mold and additional problem areas that other mold inspection companies can't see. When you want the whole story on your black mold testing, moisture issues, and more, make your first call to us!
Mold Inspection You Can Trust
Over the last decade, customers have come to us seeking mold inspection services related to everything from burst pipes and leaky roofs to excessive humidity levels. Now it's your turn to benefit from our many years in the mold detection industry. Whether you're facing recent floods, unpleasant odors, or scary spots on the walls, mold testing from MoldXpertsNY is the right move to make for your local home or business. Knowing what to do next is easier when you have the hard evidence of our mold inspection results right there in black and white.
Call or e-mail us today to discover the difference of mold detection with the power of thermal imaging. It's mold testing technology you can get from the pros at MoldXpertsNY!
MoldXpertsNY is fully insured for your quality assurance and peace of mind.