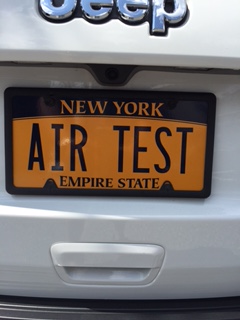 It's natural to want to act fast when you think you have a case of black mold in the house. But hold on just a second. Without actually testing for mold in home or business environments, you can't be certain that black mold removal is even required. If you've noticed recent developments such as wall stains or increased allergy problems, don't jump to the conclusion that mold remediation is your best course of action. First things first: let MoldXpertsNY run a series of mold tests to explain what's really going on in your Manhattan property. That way, you can determine how to proceed with mold cleaning and avoid wasting money on unnecessary black mold remediation. Call us at your convenience!
Is mold in the house to blame for the changes you've perceived? The only way to know for sure is to undergo professional mold testing. Thanks to MoldXpertsNY, you can skip the guesswork and verify one way or the other whether you're a candidate for commercial or home mold remediation. We're certified to test for mold, and we can have your lab results for you in just a couple of days.
You can learn a lot about mold in a home from our detailed lab reports. In evaluating your mold remediation needs, MoldXpertsNY will provide you with a document listing a number of important findings relevant to how you should proceed with your property's mold cleaning. Among the many questions you'll have answered are:
What types of mold are present?
Where is the mold coming from?
How does the mold compare to normal levels?
Are the molds found considered dangerous?
What symptoms are you likely to see?
Trust us: The mold remediation process is not something you want to enter into unless it's absolutely necessary. Besides costing a pretty penny, black mold removal can be a lengthy venture, involving containment issues, exposure risks, and extensive mold cleaning. Leave it to the certified mold inspectors at MoldXpertsNY to help you make an informed decision in regard to mold remediation services. Our reliable testing should always be the first step in weighing whether to go forward with commercial or household mold remediation.
A Patient Approach to Black Mold Removal
Sure, it can be frightening to think your family or employees are being exposed to mold in the house. But before you drop you a bundle on mold remediation, make a minor investment in professional mold testing from MoldXpertsNY. It pays to take it one step at a time when you're considering business or household mold remediation service. Armed with the knowledge of our mold inspection findings, you can feel confident in whether or not to go through with basement mold removal, attic mold removal, or anywhere else you might need black mold removal. Call us today for answers!
Mold tests don't lie. For your assurance, we're also available for final mold inspections after your mold remediation services are done. Make sure no toxic traces of mold get left behind: Contact MoldXpertsNY for your post-remediation testing!